D

avid Symonds (Master Builder QBSA 1016197) the founder and director of Precision Boulder Walls has been constructing Boulder Walls in Brisbane and on the Queensland Sunshine Coast for the past 30 years. In-fact ever since David left school he has been building boulder walls. We Specialize in the precision construction of boulder walls in steep and awkward situations, an area which truly requires an esoteric knowledge and skills, hence Precision Boulder Walls Pty Ltd's great success can be equally attributed to David's knack of understanding customer visions and exceeding those expectations. Precision and ethics are the foundations of our service and we openly encourage interested parties to view our past recommendations.

If you are rightfully inspired to beautify your property with an everlasting Precision Boulder wall, then viewing our portfolio will convince you that contacting us for an obligation free property inspection and quote is essentially your next move…
Why are we Brisbane's Number 1 Choice for Boulder Wall Construction?
Precision Boulder Walls Pty Ltd® are Registered Master Builders
(QBCC 1016197)
We have been building Rock Retaining Walls for over 30 years and specialise in their construction, in steep and awkward situations.
We have built various high profile boulders walls for Brisbane and Queensland Sunshine Coast Councils, that will last the test of time indeed!
We are very well versed with the various Queensland council building regulations, regarding the construction of rock and stone retaining walls.
We can provide Commercial, Residential and Public work examples within the entire South East Queensland region.
Precision Boulder Walls are a Brisbane based customer service organisation:)
What type of Boulder Walls do we build?
Boulder Walls for house and land foundations.
Landscaping Rock Retaining Walls.
Boulder Retaining Walls for residential and commercial Garden Beds.
Stone & Rock Retaining Walls for Driveways.
Stone Paving around pools, patios and walkways.
Boulder Monuments & Garden fountains and Ponds.
Sandstone Letterboxes and Sawn Sandstone Stairs
Foundation Boulders and Boulder Walls for the retaining of Water Tanks.

0l>

What type of Stones, Rocks and Boulders can we provide?

Sandstone

A Grade Sawn Sandstone Blocks
B Grade Sawn Sandstone Blocks
Random Grade Sandstone Boulders
Sawn Sandstone Letterboxes & Stairs
Random sizes, sorted orders and cut to size or shape.

Granite

Split Faced Granite Rock Boulders & Blocks
Natural Granite Boulders
Granite Paving
Random sizes, sorted orders or blocks split to size

Basalt

Split Faced Basalt Boulders & Blocks
Natural Basalt Boulders
Random sizes, sorted orders or blocks split to size

Porphyry

Split Faced Porphyry Boulders & Blocks
Natural Porphyry Boulders
Random sizes, sorted orders or blocks split to size

Queensland
Bushrock

Split Faced Queensland Bushrock Boulders & Blocks
Natural Queensland Bushrock Boulders
Random sizes, sorted orders or blocks split to size
Feel Free to contact us for an obligation free site inspections & quotes, Brisbane Call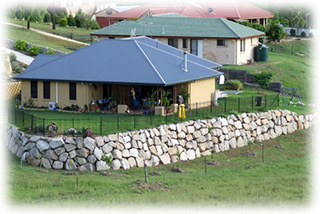 Landscaped Boulder Walls Constructed in Brisbane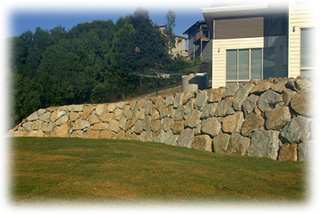 A Precision Built Granite Retaining Wall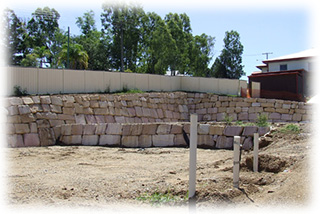 A Sandstone Boulder Wall Built for a Brisbane Council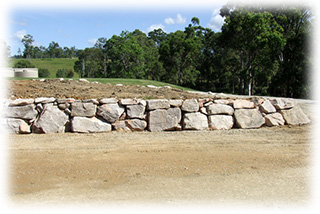 A Boulder Wall Constructed for a 200 Meter Driveway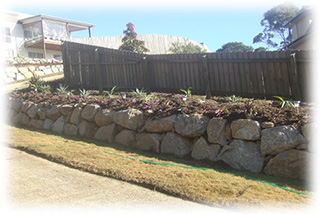 Rock Retaining Walls for Garden Beds
A Bush-rock Boulder Wall for a Garage & Driveway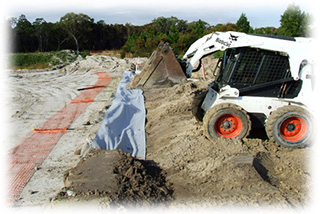 Boulder Wall Preparation for a new Development